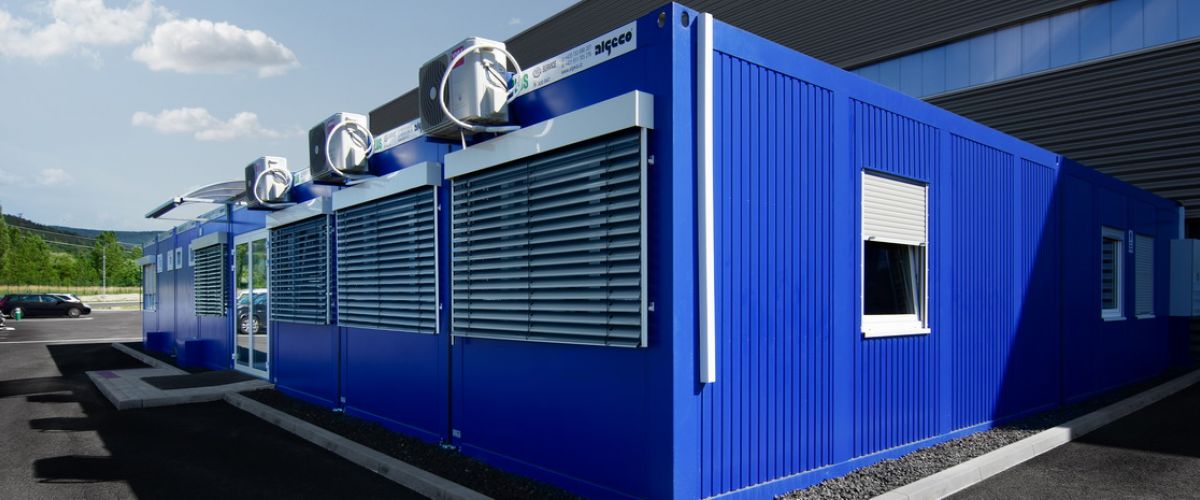 In the case you need extra space within a short period of time to execute your plans and you have special requirements for security, comfort and a pleasant feeling in the room, we are your competent partner with our modular buildings: ADVANCE PLUS, a new comfortable rental system of ALGECO, combines modern look with an innovative technique.
A modular building system is environmentally sound and corresponds to the modern lifestyle. That's why ADVANCE PLUS line includes important features for water and energy saving in its standard version. Moreover, you can improve the environmental value of your building with products from our ECO-FUTURE program. We will be happy to give you advice in your specific case. With ADVANCE PLUS, you can build a rental building comfortably and avoid stress. We deliver demanding spatial solutions according to strict safety and environmental regulations in the shortest time with our modular building system and we provide complex 360° service. For greater safety and comfort!
Technical information
The overall dimensions of EN set
6.058 x 2.438 mm, usable area ~ 13 m2 or.
6.058 x 2.995 mm, usable area ~ 16,4 m2
Inside height: 2.500 mm
Outside height: 2.800 mm

Fire protection
Fire resistance time of all structural parts of buildings ≥ 30 minutes, for walls and ceilings of corridor and stairs modules, the class of fire resistance is F30AB.
Insulation
Beyond the compliance with minimal heat sealing according to DIN 4108: compliance with requirements on the minimum heat sealing according to EnEV* 2009 (*the regulation on energy savings) for the period of rent up to 24 months
TThe thickness of insulation (mineral wool): wall: 80 mm, floor: 100 mm, roof: 80 mm
More information on ADVANCE PLUS product line