An economical solution - to rent immediately.
Perfectly versatile! Universal, available right away.
ADVANCE

IN: ECONOMY - a universal and flexible rental system

If you need attractive and flexible rooms, ALGECO provides the perfect solution with ADVANCE IN. ADVANCE IN offers a wide range of rental containers for every application in the ECONOMY class. We deliver our stand-alone containers or standard configurations to construction sites, for industry and the public sector across the country.
Available right away
Rychlá montáž
Quick assembly
We deliver Advance IN throughout the Czech Republic and Slovakia in the shortest possible time and in large quantities. It is up to you to choose whether you want to buy or rent ADVANCE IN.
Do you have any questions regarding ADVANCE IN?
Tell us what your goal is and we will contact you right away with a tailored offer.
Product profile: ADVANCE IN
ADVANCE IN will impress you with its maximum flexibility as a versatile product from ALGECO. Up to three containers can be stacked on top of each other depending on the standardized statics. A room height of 2.5 metres, the generous windows and the white interior create a bright, pleasant atmosphere - ideal for mental work and rest during a break.
Areas of use
Offices and administration
Kindergartens and schools
Construction sites and accommodation
Events, fairs and exhibitions
Power plants, refineries and security areas
Power plants, refineries and security areas ADVANCE IN: Function
The ADVANCE IN container rental system is also flexible in terms of design. Take advantage of our wide range of design options for your assembly solutions - from the exterior facade through furniture to the network and telecommunications. Our 360° SERVICE portfolio will also include a range of service packages for greater protection and security, as well as energy savings. We will be happy to advise you and help you come up with the optimal solution for your assembly.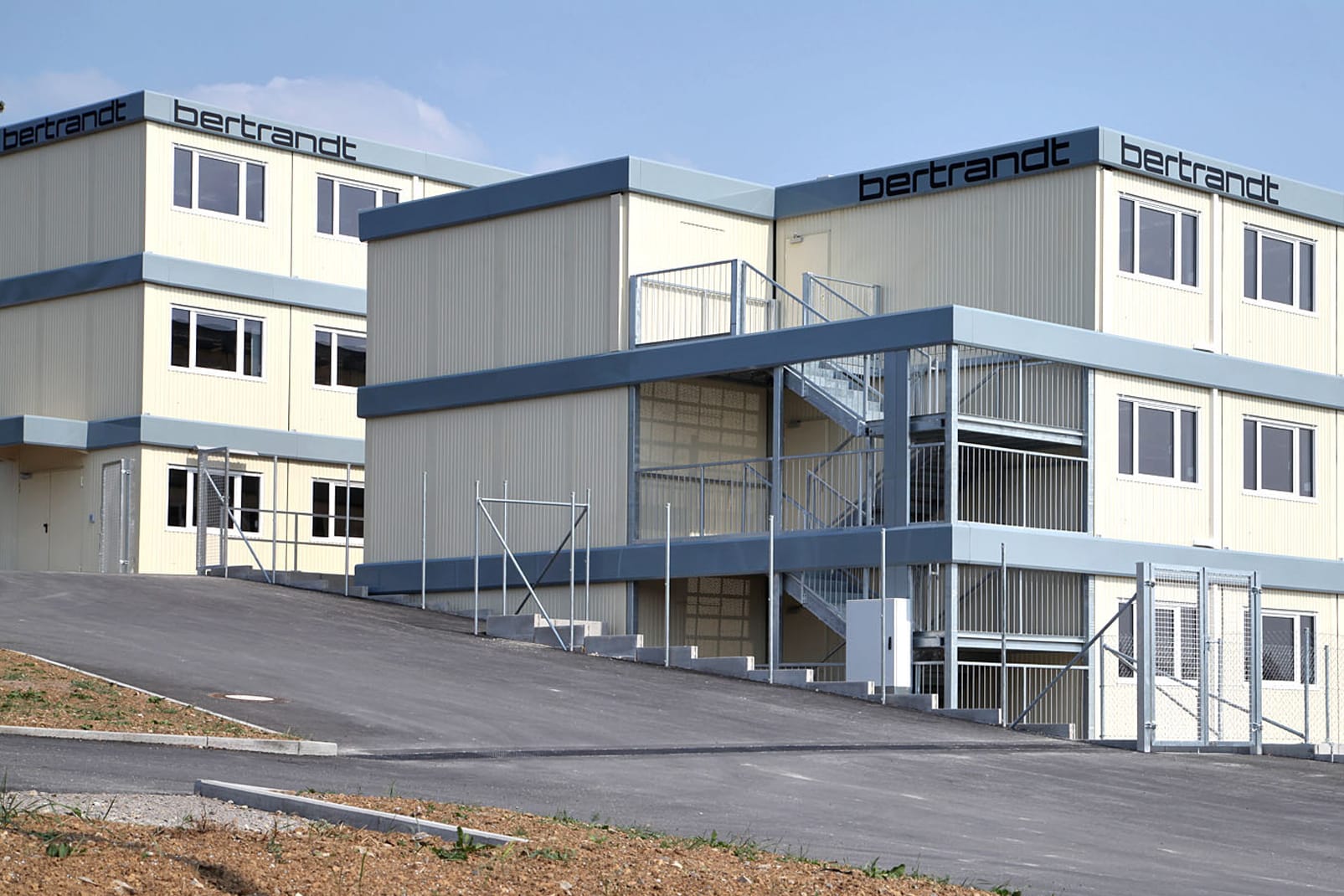 Comfort and aesthetics
6 x 3 m or 6 x 2.5 m wide
Headroom - 2.5 m
Light-coloured facade
Large windows with blinds
Robust, grey PVC floor
Basic hygiene equipment
Integrated cable routing and complete cabling
Energy and technology
Thermal protection: Pursuant to JIT for up to a 24-month rental period
Electric heating or air conditioning with a heating function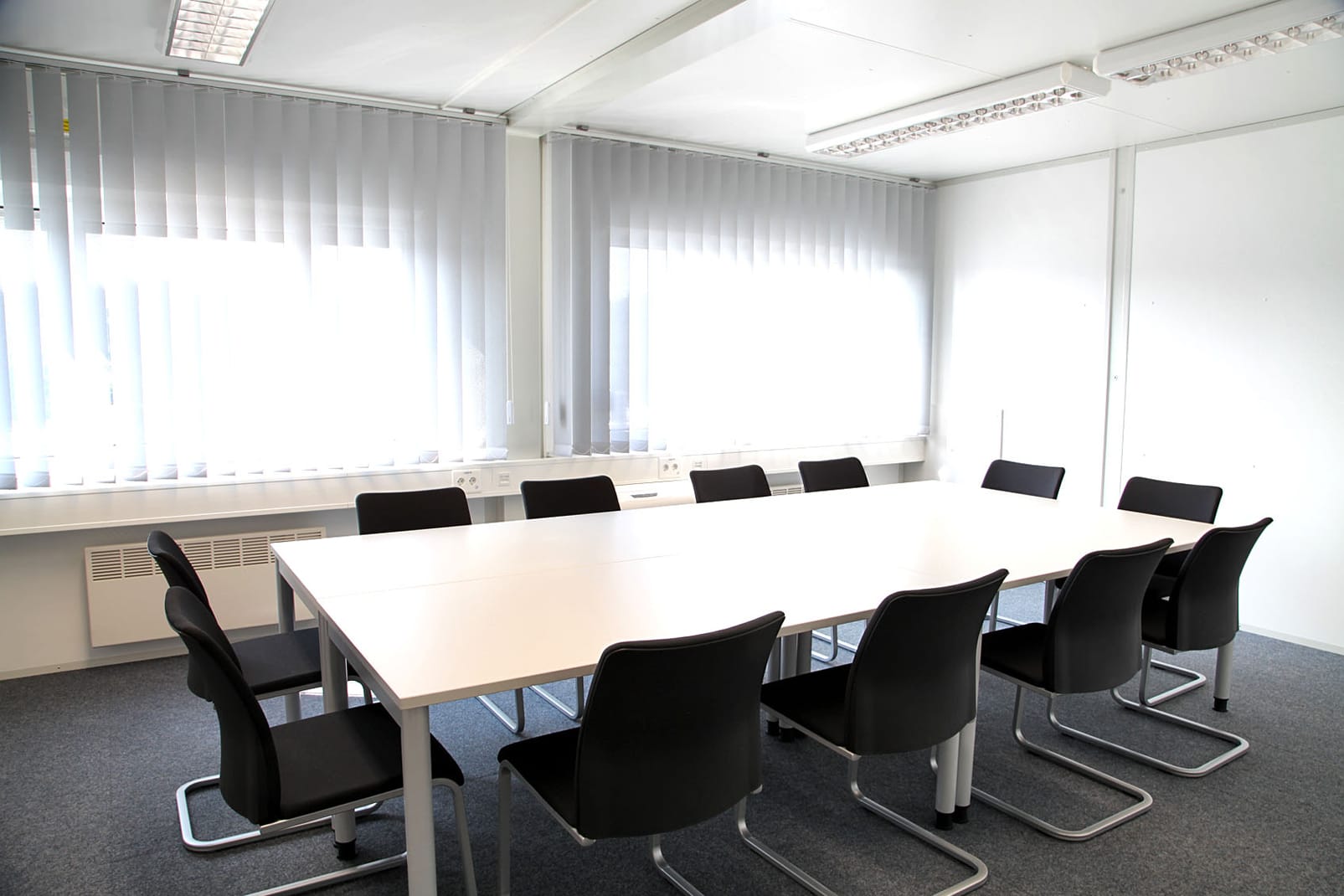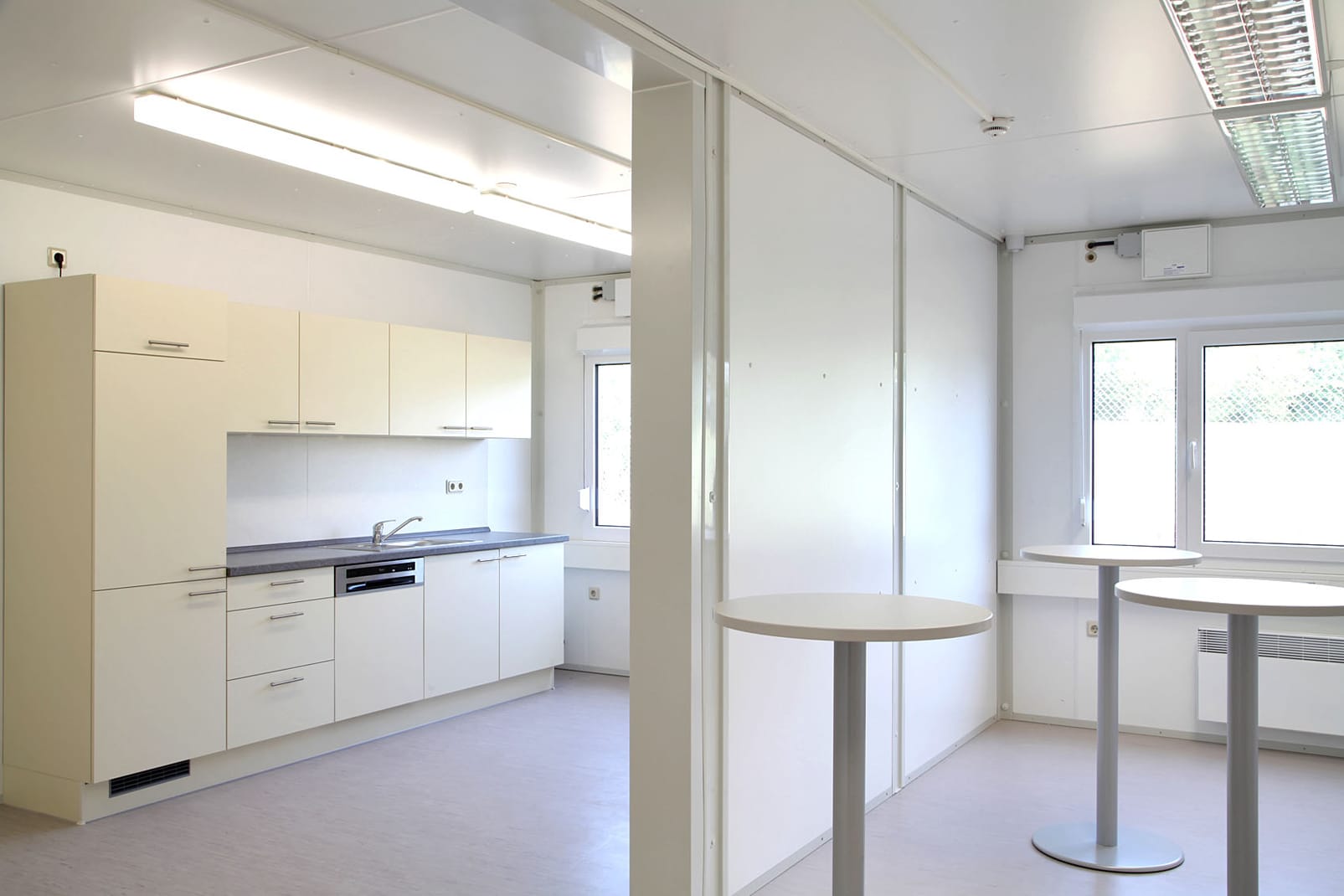 Protection and safety
Fire protection: no standard fire protection. Possible extension with our packages.
Residential container
Outer dimensions :
L 6.058 x W 2.995 x H 2.800 mm
Inner dimensions :
L 5.866 mm x W 2.803 mm x H 2.500 mm
Weight :
cca 2.900 kg
Connecting container FT25
Outer dimensions :
L 4.896 mm x W 2.438 mm x H 2.800 mm
Inner dimensions :
L 4.704 mm x W 2.246 mm x H 2.500 mm
Weight :
cca 2.500 kg  
Connecting container FT26
Outer dimensions :
L 6.010 mm x W 2.438 mm x H 2.800 mm
Inner dimensions :
L 5.818 mm x W 2.246 mm x H 2.500 mm
Weight :
cca 2.700 kg  
Staircase container TT26
Outer dimensions :
L 6.058 mm x W 2.438 mm x H 2.800 mm
Inner dimensions :
L 5.866 mm x W 2.246 mm x H 2.500 mm
Weight :
cca 2.800 kg  
Staircase container TT36
Outer dimensions :
L 6.058 mm x W 2.995 mm x H 2.800 mm
Inner dimensions :
L 5.866 mm x W 2.803 mm x H 2.500 mm
Weight :
cca 3.000 kg  
Steel structure
8 reinforced frame corners
Ventilated roof
Integrated rain gutters with 2 DN 40/50 drain pipes, internal, insulated
3-storey stackable, testable statics
Floor crossmember with 0.63 galvanized profile sheet bottom.
Insulation: 100 mm mineral wool according to DIN 4108 (building material class A2 according to DIN 4102, non-flammable)
19 mm particle board, V 100, E 1, attached to steel beam profiles Operating load: 1-storey 3,000 N/m2, 2-storey 2,000 N/m2
1.5 mm PVC floor, imitation marble, welded seams
U = 0,35 W/m2K
0.63 mm galvanized profile plate with wool, sheet depth 10 mm, 70 mm galvanized profile steel construction
Insulation: 80 mm mineral wool according to DIN 4108 (building material class A2 according to DIN 4102, non-flammable)
10 mm particle board, plastic on both sides, white U = 0.45 W/m2K (partially replaceable outer walls)
0.75 mm galvanized profile plate, sheet depth 40 mm, steel profile support panel
Insulation: 80 mm mineral wool according to DIN 4108 (building material class A2 according to DIN 4102, non-flammable)
Steam barrier
10 mm particle board, plastic on both sides, white U = 0.44 W/m2K