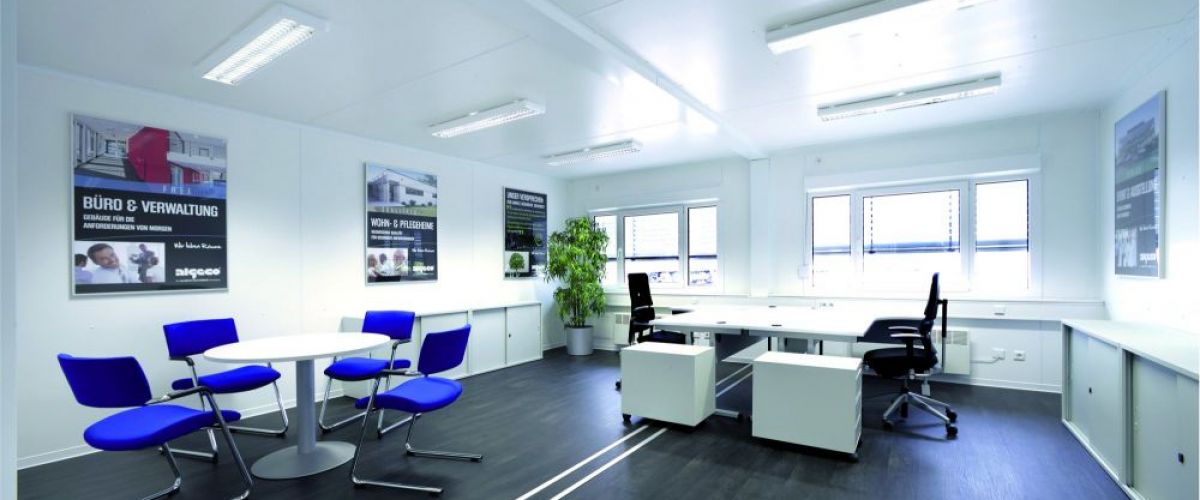 Besides modular buildings, we also take care of the complete equipment of the exterior as well as the interior of containers. Standard equipment as well as special technical or IT equipment.
We offer suitable service packages we optimized together with our customers. It particularly concerns the equipment of offices, meeting rooms, public spaces, canteens and construction sites.
With our equipment packages, you will use your space in the best possible way and everything you need is definitely available. Everything for advantageous prices and in the required quality.