ALGECO  is responsible for a safe and healthy work environment and the conservation of natural resources. This is why we have made every effort to combine economic success with safe and environmentally friendly methods, as well as a healthy work environment. In this context, we have relied exclusively on selected partner companies that serve the interests of the environment, health and safety.
Health and safety:
Continuous improvement of our work methods and procedures with the aim of creating a safe and healthy work environment.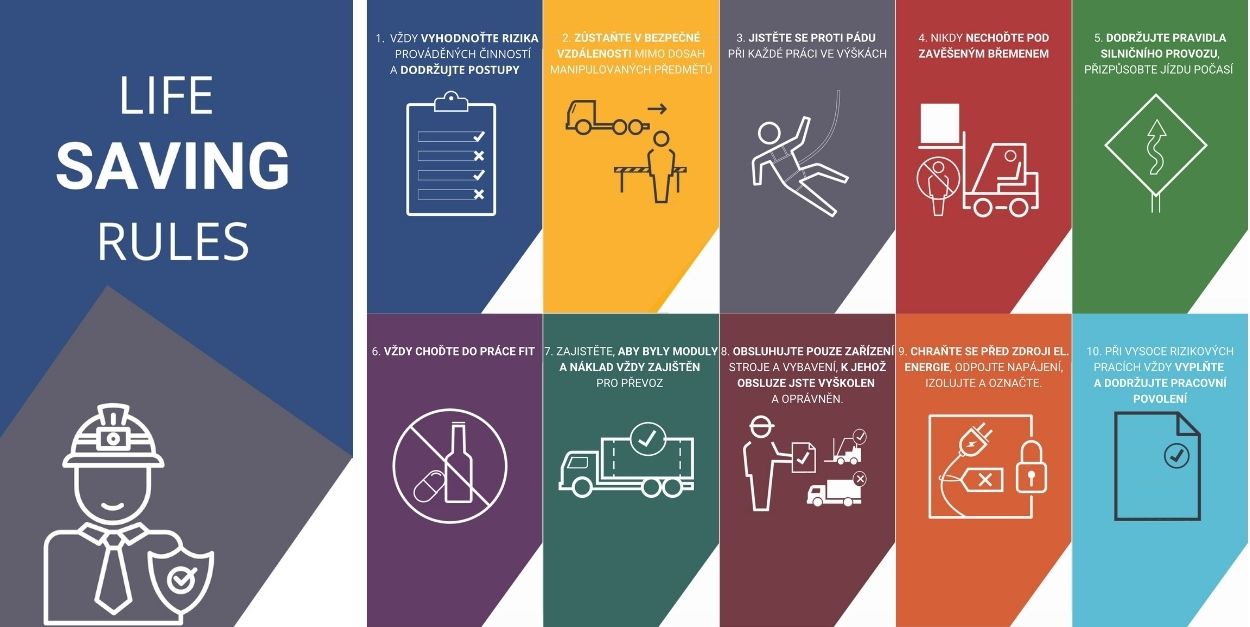 The safety of its employees is ALGECO's number one priority. Our employees are very important to us, and we strive to ensure their safety every day.
To maintain a high level of occupational safety, life-saving rules that our workers follow in the performance of their work were established.
Life-saving rules:
Assess the risks of the work you perform and adhere to the procedures
Stay at a safe distance from handled objects
Secure yourself against a fall
Do not walk under suspended loads
Follow the rules of the road
Come to work healthy
Make sure modules and loads are secured for transport
Only operate equipment that you are trained and authorised to operate
Protect yourself against electricity sources
Adhere to your employment authorisation