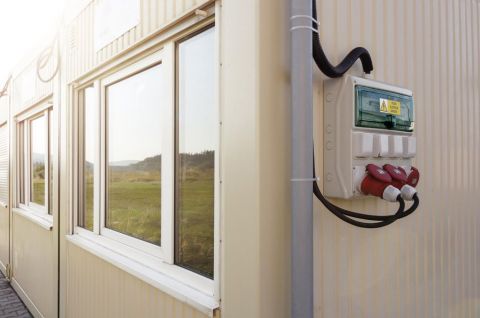 Date
 
April 2017
Region
 
Kuřim
Customer sector
 
 
Technological industry
Purpose of use
 
A training centre
Facilities
 

Residential containers, a shelter, air conditioning

Type of project
 
Lease
Number of modules/m2
 
8/120
The building serves as a training centre for the employees of a company and as one small office. The customer decided to build the object form residential container modules mainly because of the time. Besides containers, we also delivered a shelter above the entrance door, air conditioning VIVAX and fire extinguishers.